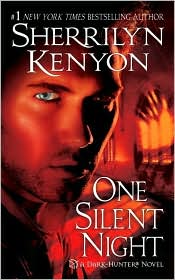 "While the world carries on unawares, Stryker, who leads an army of demons and vampires, is plotting an all out onslaught against his enemies—which, unfortunately for us, includes the entire human race. To avenge his sister, Stryker prepares to annihilate the Dark-Hunters. But things go awry when his oldest enemy returns. Enter his ex-wife. Zephyra. Just when he thought nothing could stop him, he's now embroiled in a centuries old war with a shrew who gives new meaning to pain."
*****
There is a reason I chose to review this book. For one I thought it was one of the first books that gave a good insight to the "bad". Stryker is portrayed as being the bad guy in all the Dark Hunter books previous and you end up hating him. Once reading it, however you see his point of view. Which I found interesting.
The second reason is Zephyra. She stays strong throughout the book. One thing I don't like is when women start swooning and lose themselves. She never does and maintains her strong character even in the end which I appreciate.
I definitely recommend this read if you are reading the Dark Hunter series.
Heat Factor: Smoking