Five years after the Second Civil War ends, humans and otherborn- humanlike creatures with superhuman DNA-still struggle for peace. To ensure the continued rights of both, the FBI forms a Para-Ops team with a unique set of skills.
*****
Okay so this one, I had trouble on what I was going to write. It was good. I enjoyed it however I would put it down then not read it for awhile. Now, I'm not sure if that was due to just a crazy life that I got caught up or it didn't grab my attention I don't know. I absolutely loved the story. It was a crime/romance novel which is right up my alley. And it had a little of everything as far as characters. It had vampires, human, shifter, wraiths and humans.
Knox is a sexy vamp who is chosen to lead the special operations division of the FBI. It starts you out with his wife, him and her best friend….who happens to be Knox's soul mate. No not the wife, the best friend. Oh and did I mention Knox and his wife are Vampires, the best friend, Felicia…human. The vampires have been seriously thinned out due to a vaccine that the humans were given years ago that made their blood not as nourishing to the vampires. So Knox who is charged with keeping his clan going, feel indebted to keep his line going so he stays married to his wife whom he doesn't feel is his soul mate and wants the best friend. She says no and thus begins the fighting the pull. Then it fast forwards to present day. She is an FBI agent and is charged with working with this new division. They are trying to make peace between humans and vampires. So they meet again. Now you think it would be all happy, go lucky, hot sex and it is but he is due to marry again to keep his blood line going. This lead me to my issue. Just didn't set well with me and I felt for Felicia. Knox was hard for me to like. I just couldn't wrap my head around him and get to a likable place with him.
I did like the other characters but I found myself getting lost with who was who and who's backstory was who's. Now again, life for me has been kind of crazy so this is probably my fault and not the authors. I plan on rereading this book because I liked the story and I think if things calmed on this side and I could devote time with it, I would really like it. It's the start of a series so I'm interesting to see who's story is next.
There are plenty of twists and turns and when you get that many "others" in a room and trying to work together there is bound to be drama and some humor too. The ending was pretty abrupt for me and I had more questions but maybe that will come with further books.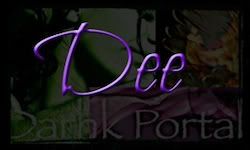 a Rafflecopter giveaway