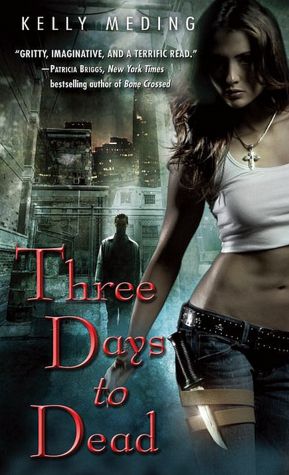 She's young, deadly, and hunted—with only three days to solve her own murder…
When Evangeline Stone wakes up naked and bruised on a cold slab at the morgue – in a stranger's body, with no memory of who she is and how she got there – her troubles are only just beginning. Before that night, she and the other two members of her Triad were star bounty hunters — mercilessly cleansing the city of the murderous creatures living in the shadows, from vampires to shape-shifters to trolls. Then something terrible happened that not only cost all three of them their lives, but also convinced the city's other Hunters that Evy was a traitor . . . and she can't even remember what it was.
Now she's a fugitive, piecing together her memory, trying to deal some serious justice – and discovering that she has only three days to solve her own murder before the reincarnation spell wears off. Because in three days, Evy will die again – but this time, there's no second chance…
*****
Three Days to Dead is the first book in Meding's urban fantasy, Dreg City series. The bad news is that, as of now, there are no new books planned after the current four. I'm not happy about that because I loved the premise, action, and world building in this book. Our heroine, Evy, was part of the Triad, human bounty hunters who clean up the city streets of dregs (vamps, shifters, goblins & fey are at the top of the most-wanted list), until she finds herself in the morgue. On a slab. With no memory of the previous seven days. And in a different body. She has 72 hours to figure out what happened, and in the process of piecing together what happened to her, Evy learns she also has to stop the vampires and goblins from forming an alliance and making life for humans unpalatable to say the least.
I loved the fast pace of this book. Evy has 72 hours (before dying again) to prove that she is not a traitor, figure out what happened to her, and stop the alliance. Phew! Sometimes I felt tired after all the running around – and I was only reading. I never got bored. Except maybe during the relationship stuff. Evy and her Triad handler have some awkward moments, which only detracted from the storyline for me. I could have done with no romance at all in this book. Some of my favorite parts were the world building details. The gargoyles and bridge trolls, for instance, both have fun twists to what you might normally expect.
I also like Evy's predicament, the time constraints, and how the body she woke up in wasn't that of a trained hunter. She had to adjust and it was downright funny at times. It made Evy's vulnerability more believable.
Even though the series is currently not under contract for anymore books, I'm going to read the other three books and hope that the publishing gods smile on Evy and Meding and order more Dreg City. In the meantime, I'm going to check out her other series, Meta Wars. Review to come…
Heat Factor: Hot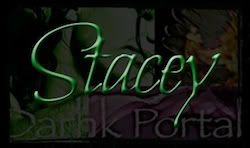 a Rafflecopter giveaway