When the DP gals were talking about this and we were deciding who we wanted to bump, it was a no brainer for me. Elijah.  The name Elijah is now defined and smoking hot for me.  He's Alpha in every way.  You wouldn't think a man that shifts into a stinky animal could pull off hotness but boy does he.  He's described as : the most dominant of lycans, a rare Alpha whose skill on the hunt is surpassed only by his primal sexuality. When the lycans revolt due to the iron fist of angelic rule, he steps into command, becoming both enemy and coveted ally in the conflict between vampires and angels.
The scenes with him and Vash in bed were page melting.  Almost had to turn a fan on my ereader. Needless to say when it came to who I would bump in the night, it was hands down Elijah.
I think why he's one of my favorites is because he's the complete package and he can handle a strong woman. One thing I don't like is wimpy female characters. Vash is strong and independent and he can handle her but not try and change her into a drooling female that goes all stupid when she meets her man.  One of my favorite couples I have read. 
Excerpts from A Hunger So Wild
"…you showed me what love truly is just by giving yours so selflessly. I wasn't made for love. It wasn't [woven]into the fabric of my being. I didn't know what it was, what I was looking for, what I needed. I had no point of reference, no examples, nothing. Until you."
"He nuzzled her loosened vest off her shoulder and whispered in her ear. "One day soon, when you're ready, I'm going to mount you like this. I'm going to ride you while you arch your neck for me. I'm going to mark you with my teeth. Fuck you. Mate with you. Then you'll be mine, Vashti. Irrevocably. Every luscious, stubborn, dangerous inch of you. Mine."
His tongue swiped over her again. The texture was rougher than before, like wet velvet, and the reach longer. She moaned in delight, wondering if he'd made that slight shift in form for her pleasure or his. Either was equally arousing. The last time they'd been together, he'd arranged her the way he wanted her and taken her. Taken what he needed, how he needed it, and expected her to find her pleasure in giving it to him. Which she had. She'd never come so hard or often, never experienced ecstasy so fierce and wild. No boundaries. No limits.
His groan vibrated against her. "Your taste drives me insane I could eat you for hours. Days. Lick up every sweet, creamy drop of you."
"Guide me," he whispered against her cheek. "Put me inside you."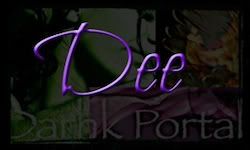 ****GIVEAWAY DETAILS****
Followers will get their chance to vote on which hero they'd choose out of our picks and earn a chance to win an ebook version of one of the five books featured. Voting starts on Wednesday, October 24 after the fifth hero is revealed. Enjoy!
a Rafflecopter giveaway