I always had a fascination for vampires and such since I can remember. My first vampire book was Interview with a Vampire by Anne Rice and needless to say it only fueled my hunger. It wasn't until fairly recently that I stumbled upon the whole paranormal romance genre and got hooked. These books are certainly a little bit of everything that I enjoy in a good story.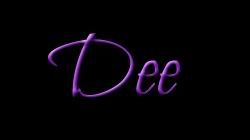 I have always had my nose in a book since almost diapers. Love all things romance and paranormal romance. Some of my favorites are Larissa Ione, Sherrilyn Kenyon, Lara Adrian, and Lora Leigh. If you can catch my attention and keep me turning the page then I'm happy. I love the escape that books bring. It lets you have a break from real life for awhile and let's face it the hot guys don't hurt either.
My favorite memory as a child was sitting on my grandpa's lap while he read stories to me. I love books! I always have. As a child I would spend more time reading then anything else. Books are my escape from the craziness of being a stay at home mom of two little boys. As long as there is a good story line, I will read anything!  I really enjoy paranormal romance, romance, and mystery.

Well, I wish I could say I've always loved to read…I haven't. I have, however, always loved naughty, sexy vampires and all things paranormal. Then one day, someone mentioned a little series about teenage vampires in Forks and the rest is history. I have jumped head first into the paranormal romance genre, frequently devouring books in a day and haven't looked back.

Married, middle-aged suburban mother to three small children, I read to decompress from the everyday. I love to be transported away from the ordinary and into something extraordinary. I read urban fantasy, paranormal, young adult, and high fantasy. Some of my favorite authors are George R.R. Martin, Lara Adrian, Larissa Ione, Jeaniene Frost, Sherrilyn Kenyon, J.K. Rowling, and the myriad young adult authors who have recently burst onto the scene.
*****
If you would like to contact any of the reviewers or the site please email us at darhkportal@gmail.com